"Tell me and I forget,
show me and I remember,
involve me and I'll understand"
Confuciu
sDans an increasingly uncertain, more complex and more turbulent environment where the contract of employment is tense, not easy for young people to succeed in a sustainable employability. That is why, beyond a set of knowledge has constantly having to update, you have to acquire the attitudes and essential entrepreneurial skills sought by economic operators to adapt to market fluctuations and to the evolution of society. These entrepreneurial skills are all the knowledge acquired during the training Binder and constitute a solid foundation for a project of professional life.
C

O

NCEPT
Develop the spirit of undertake youth, find its way, gain skills and expertise to facilitate its sustainable employability.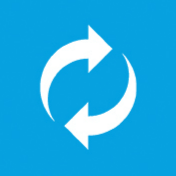 TARGET
The "beneficiaries" on several levels: young people, school students, students, personal instruction, members of the teaching staff, parents of students, regional community… Volunteers motivated, whatever their level.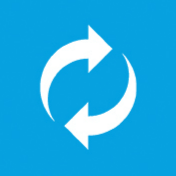 The foundations of his professional life and adapt to tomorrow's economy.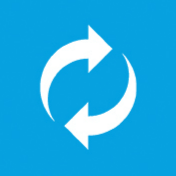 SYSTEM OF PROD
A method based on a structured with technical tools digital and financial innovators to adapt the participants to a more complex and scalable, to customize the action at an acceptable cost and society to persevere in the duration.
An experienced multidisciplinary team
A network of Experts available
Digital tools adapted, including:
3

D

im

m

e

rsiv

e

c

ol

l

aborative w

o

rk platfo

rm

G

ree

n Fl

ash

,

me O, Webdoc…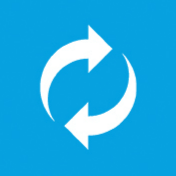 STRUCTURED OFFER
Learn

t

o

to kno

w and ident

ify t

alents

to

make g

ood care

er choices

Develo

p valuable

e

m

pl

oyabili

ty skills
Give m

ea

ning to t

h

e

l

e

s

s

on

s b

y

developing

exc

hang

es

w

i

t

h

t

h

e

economic wo

rld

Use digital tool

s

an

d e

n

t

e

r

in

the

econ

o

m

y

of

t

om

o

r

row

A course t

e

ac

h

in

g

to

d

evelop in

depen

dence

and

learn

to dri

ve

a t

eam pro

je

ct
E

v

e

nt

s

t

o

s

h

ar

e

a

n

d

d

e

v

elo

p s

k

i

lls
Develop skills and skills in addition to knowledge

The exchange of innovative teaching practices between teachers

Develop common actions from high school to the superior (LAC – 3 / Bac + 3)

Launch a territorial Dynamics

Transfer the know-how around the Mediterranean (term *)
Order to facilitate learning of young people and teachers in economic, cultural exchanges by driving concrete projects, through digital tools and languages in situations which will later be of interest their future employers or for their own activity.
It is a collaborative initiative for his career.
The iCop to take initiatives, responsibilities, work as a team to develop and carry out a collective project to the end. But also to work individually and to reveal its potential. It is the setting for operation of the team.
This team of young, Lac – 3 to Bac + 2, which can be of disciplines and different level engage in a project that is to design (if needed) and sell a service, a product or an event. The goal is to carry out concrete actions to be confronted with the economic reality.
The key is, for each Member of the team, to gain experience and skills to clarify his career.
This isn't a specific legal structure but its dynamics is part of home of the students'. The team that takes an initiative will be an entity by establishing a "Convention of commitment" with home of the students'.
"We don't know who we are before interacting
with other people who are close to you.
who are your enemies, or are indifferent."
Synthesis
Conference
introductory

Undertake
to the
high school