"Tell me and I forget,
show me and I remember,
involve me and I'll understand"
Confuciu
The world is changing and faster and faster. A large number of professions will appear by 2030, others will evolve. Knowledge often becomes obsolete 3 years after graduation. Knowledge is no longer power.
Behavior and work-adapted attitudes become as important as knowledge and technical skills. We need to help young people acquire these 21st century skills.
C

O

NCEPT
Helping young people develop useful skills to work in the 21st century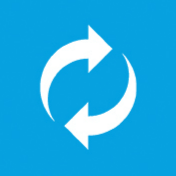 TARGET
High school students and students … motivated volunteers whatever their level
Teachers and supervisors wanting to innovate and work differently with young people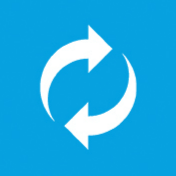 Building the foundations of a professional life adapted to the economy of tomorrow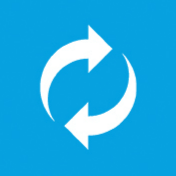 SYSTEM OF PROD
A method based on a structured with technical tools digital and financial innovators to adapt the participants to a more complex and scalable, to customize the action at an acceptable cost and society to persevere in the duration.
An experienced multidisciplinary team
A network of Experts available
Digital tools adapted, including:
Collaborative work platform in immersive 3D + e-Learning
Green Flash, free software from SILL – DINSIC, digital resources …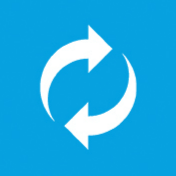 STRUCTURED OFFER
Learn

t

o

to kno

w and ident

ify t

alents

to

make g

ood care

er choices

Develo

p valuable

e

m

pl

oyabili

ty skills
Give m

ea

ning to t

h

e

l

e

s

s

on

s b

y

developing

exc

hang

es

w

i

t

h

t

h

e

economic wo

rld

Use digital tool

s

an

d e

n

t

e

r

in

the

econ

o

m

y

of

t

om

o

r

row

A course t

e

ac

h

in

g

to

d

evelop in

depen

dence

and

learn

to dri

ve

a t

eam pro

je

ct
E

v

e

nt

s

t

o

s

h

ar

e

a

n

d

d

e

v

elo

p s

k

i

lls
Understand the world of today and its evolution; anticipate / find his place; choose your path to fit tomorrow

Learn to initiate and lead a project; go from knowledge to skills

Promote the uses of digital

Start a transformation process

Fostering entrepreneur / teacher relations

Be an actor of his learning. Cultivate the audacity to undertake

Motivate young people by conducting projects and fight against school dropout

Promote the exchange of innovative teaching practices

Develop concerted actions from secondary to higher education (Bac – 3 / Bac + 2)

Consolidate its general culture through methodological and operational acquisitions

Launch a territorial dynamic
Order to facilitate learning of young people and teachers in economic, cultural exchanges by driving concrete projects, through digital tools and languages in situations which will later be of interest their future employers or for their own activity.
It is a collaborative initiative for his career.
The iCop to take initiatives, responsibilities, work as a team to develop and carry out a collective project to the end. But also to work individually and to reveal its potential. It is the setting for operation of the team.
This team of young, Lac – 3 to Bac + 2, which can be of disciplines and different level engage in a project that is to design (if needed) and sell a service, a product or an event. The goal is to carry out concrete actions to be confronted with the economic reality.
The key is, for each Member of the team, to gain experience and skills to clarify his career.
This is not a specific legal structure but its dynamics is part of the "House of High School Students". The team that takes an initiative will form an entity by establishing an "Engagement Agreement" with the "Maison des Lycéens" or other association domiciled in the establishment.
"We don't know who we are before interacting
with other people who are close to you.
who are your enemies, or are indifferent."
Synthesis
Conference
introductory

Undertake
to the
high school